Suzhou Delegation Visits LICP
Release time:2010-11-23 00:00:00 Reading times:
The delegation from Suzhou, Zhejiang province, visited the Lanzhou Institute of Chemical Physics (LICP) of the CAS on Nov. 19. Headed by PU Ronggao, vice mayor of Suzhou, the delegation consisted of officials from the municipal government of Suzhou and entrepreneurs from Suzhou.
The guests visited the exhibition room, State Key Laboratory of Solid Lubrication, State Key Laboratory for Oxo Synthesis and Selective Oxidation, CAS Key Laboratory of Chemistry of Northwestern Plant Resources and Center of Green Chemistry and catalysis. After the visit, they discussed with the LICP researchers about the promising cooperative projects.
Prof. WANG Qihua, vice director of the LICP, expressed his warm welcome to the visitors and made an overall introduction of the LICP. He hoped that the exchanges and cooperation between two sides could promote the transformation of scientific achievements and contribute to the economic development. PU Ronggao shared the same viewpoint with Prof. WANG.
Through the discussion, both sides agreed that they had broad prospects of cooperation in the fields of energy & resource, new materials, biomedics and environmental protection.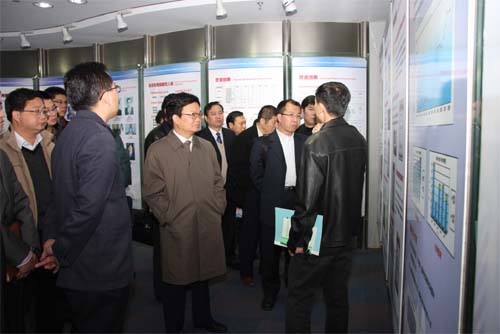 In the exhibition room
In the Laboratory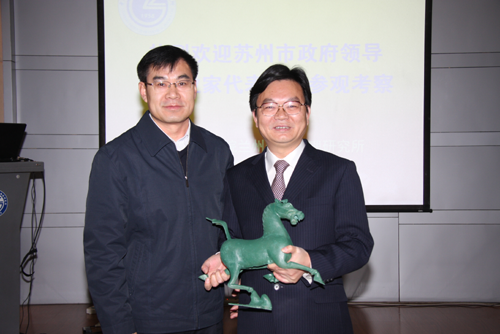 Gift exchange