Delegation of Huaian Visited LICP
Release time:2013-05-07 00:00:00 Reading times:
Delegation from Huaian, including officers of Bureau of S&T and enterpreures of Huaian, visited Lanzhou Institute of Chemical Physics (LICP) of the Chinese Academy of Sciences (CAS) on April 22.
They first visited the exhibiton room, State Key Laboratory for Oxo Synthesis and Selective Oxidation, R&D Center for Green Chemistry and catalysis and R&D Center for Eco-material and Eco-chemistry. Then they were acquainted with the research areas, talent training and industrialization of research achievements of LICP.
Huaian is in the northern part of Jiangsu province. The amount of attapulgite clay in Huaian takes up 65%~70% of the total amount of China.
Huaian and LICP have a long history of cooperation. Both sides have made promising achievements in high-valued utilization of attapulgite clay.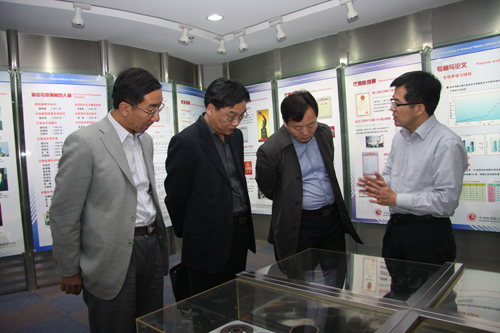 In the exhibiton room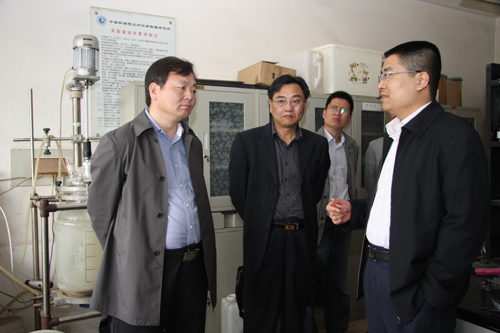 In State Key Laboratory for Oxo Synthesis and Selective Oxidation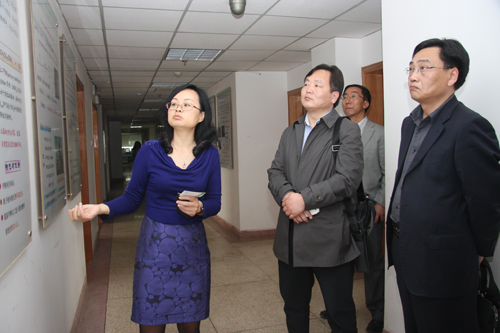 In R&D Center for Green Chemistry and Catalysis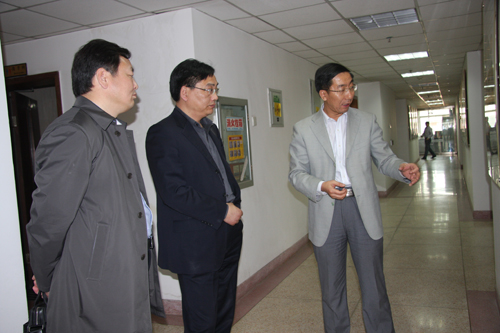 In R&D Center for Eco-material and Eco-chemistry