Prof. XIAO Jianliang from Liverpool University Visits LICP
Release time:2011-07-18 00:00:00 Reading times: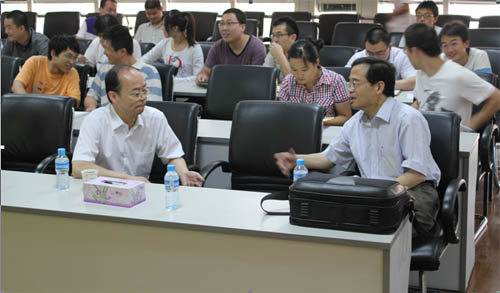 Prof. XIAO Jiangliang from the Liverpool Centre for Materials & catalysis of Liverpool University visited the Lanzhou Institute of Chemical Physics (LICP) on July 16. Prof. XIAO is an expert in catalysis.
During his stay at LICP, Prof. XIAO gave a lecture entitled "Directing the Heck Reaction with Secondary Interactions". He then visited the R&D Center for Green Chemistry and Catalysis of the LICP and was acquainted with the progress made by LICP in green chemistry and catalysis. He also discussed the issues concerning the future cooperation with LICP.